The Narcissa Prentiss House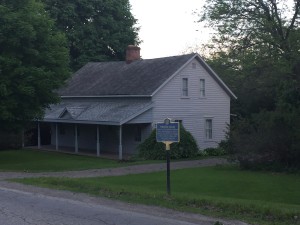 Occupied by other settlers and then vacant and neglected for years, this weather-beaten structure was carefully restored in 1936 by Dr. Arthur Limouze, who presented it to the Board of National Missions of the Presbyterian Church in 1941.
In 1979, the Narcissa Prentiss house was incorporated as a non-profit, under the University of the State of New York, and under the direction of the Committee to Preserve the Narcissa Prentiss House, which is registered with the IRS as a 501(c)3 organization. Donations are always welcome.
In 1998, Narcissa Prentiss was recognized by the Governor's Commission honoring the achievements of New York women.
In addition to being Narcissa Prentiss' birthplace, the house contains artifacts, quilts, antique clothing, and a room dedicated to the Pratt family, founders of Prattsburgh.